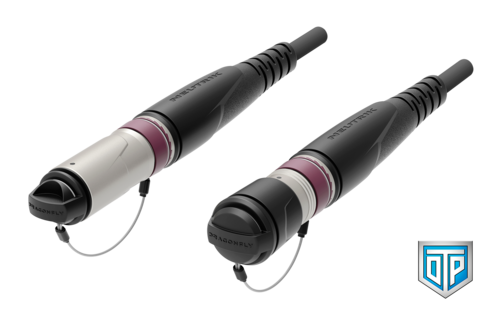 opticalCON DRAGONFLY Cable female - male
Pre-assembled female male SMPTE cable with 2 lensed single-mode ferrules and 4 copper pins.
DRAGONFLY is more robust, reliable and easier to maintain than common hybrid camera signal transmission systems. With technology based on fiber lenses and fusion splicing, Neutrik's DRAGONFLY achieves an extremely robust signal with minimal loss. The optical connection is exceptional well protected against dirt and dust by its lenses and an additional sealing cover.
The cable connector comes pre-assembled. Spare parts are available as single components as well. Suitable chassis connectors are NO2MW-XP and NO2FW-XP.